"But, you don't look sick.".
Five seemingly innocuous words, that to the recipient are so 'fully loaded' they may as well be a 2005 film staring Lindsey Lohan and a vehicle named Herbie (keeping it current, as always). Let me explain by first asking a question. What would 'sick enough' look like?
When I was in the deepest clutches of my anorexia my blood moved so sluggishly that I was freezing in the middle of summer, bundled up in layers of clothes. My period had stopped due to malnutrition and even now, 10+ years on, it has never fully normalised. My fingers and toes were constantly blue, as all my blood was being channelled centrally, toward my vital organs just to keep me alive. My stomach cramped if I ate anything at all and I could feel the movement of food through my intestine (yeah, that shit nasty!). My eyes were dark and sunken, and my skin grey, yet still easily covered with this seasons latest make-up trends! My thick hair was falling out, but I had plenty to begin with, so who would ever notice. And obviously, I was skinny as fuck. However, I didn't look like the typical movie portrayal of anorexia with jutting bones and 0% body fat. I wasn't 'concerned-Dr. Phil-thin'. I probably wasn't even Hollywood thin, and yet my body was shutting down and I was dying. The scariest thing of all? I continued to get compliments about how great I looked. Here I was, envying the bodies of random crack addicts who obviously hadn't eaten in weeks, and whose faces were all scabbed up from fighting off the invisible bugs that crawled beneath their skin, and I was being validated for it. What a fucking world. Now that's the real heroine chic, sit down Kate Moss!
It must be noted that anorexia is first and foremost a mental illness. I think a lot of people miss the fact that anorexia is possible at any size! It depends on how you feed, see, and punish yourself. As you will learn throughout this essay, I have had a lot of health problems throughout my life, and in my experience anorexia is up there with the worst of the worst. It is self torture, and it is nothing more than an agonisingly slow form of suicide. It is not to be taken lightly, brushed aside as teenage angst, or excessive vanity. In fact the opposite is true; it is motivated by deep self-loathing and severe anxiety. Terror really. Discovering where the insecurity and lack of control is arising from is key in healing from this ugly disease. 'Ana' truly is an evil c*nt.
Silverchair – Ana's Song
Please die Ana
For as long as you're here we're not
You make the sound of laughter
And sharpened nails seem softer
And I need you now somehow

And I need you now somehow
Open fire on the needs designed
On my knees for you
Open fire on my knees desires
What I need from you
Imagine pageant
In my head the flesh seems thicker
Sandpaper tears corrode the film
And I need you now somehow
And I need you now somehow
Open fire on the needs designed
On my knees for you
Open fire on my knees desires
What I need from you
And your my obsession
I love you to the bones
And Ana wrecks your life
Like an anorexia life
Open fire on the need designed
On my knees for you
Open fire on my knees desires
What I need from you
Open fire on my needs designed
Oh, and open fire on the needs designed
On my knees for you
Fun side note: Daniel Johns and I actually attended the same rehab, which makes me feel more like an unruly child star in the ilk of Bieber, Lohan or Bines, rather than the mentally ill junkie that I was. Yay for perspective!

When I finally had the courage (or pure desperation) to confide in people, I was looked up and down like a piece of meat, assessed and judged for the body I loathed, before being dismissed with, "Well, you don't look that skinny.". These days I do my very best never to comment on anyones else's body, even if I know a friend is working hard on their weight-loss 'journey'. Not only because it is boring and no-one gives a fuck, but because no-one just wakes up one day and decides "today's the day I'm never eating again!". The development of anorexia is a slow process of 'playing with' dieting, eliminating foods (eg. suddenly becoming vegetarian, cutting carbs, or claiming to have food intolerances), and skimming portion sizes. This process can take years. It is so slow in fact, that the sufferer will often have no idea what a regular plate of food looks like anymore, or even what hunger feels like. It is deeply confusing, scary and insidious, and it is harmfully encouraged by the confirmation that a smaller-sized version of you is a better one. So not only is it incredibly toxic to comment on an openly anorexic persons appearance, it is potentially dangerous for someone who is susceptible to developing an eating disorder. I mean, just tell them their outfit is fire (or whatever the kids are saying these days)!
Comparably, it is just as damaging to tell a chronically ill person that they "don't look sick". The cruellest thing you can do to a sick person is ask them to prove their illness to you. Chronically ill people spend their lives trying to look and act as normal as they possibly can. If they look 'well', that means they are very well practiced in the art of smiling through pain, ignoring fatigue, and trying their best to make you less annoyed or uncomfortable by their symptoms. Never, make a sick person feel as though they are not sick enough. We have enough of that guilt already.
For example, I have a range of serious mental health issues (who doesn't right?), which fluctuate in potency depending on life circumstances, hormones, and whatever the fuck my brain feels like throwing at me that week. I also have hangover issues from my cancer, surgery and chemotherapy treatments, such as fibromyalgia and chronic fatigue syndrome. Yes, they are real conditions (I can't quite believe I have to say that). They have changed my life forever (I'm trying not to write 'ruined'), and I can't think of anyone who would ever choose to fake the 60+ symptoms they can produce. Yet, I am still regularly reminded that "it's all in my head." to which I respond with a quote from the ever fascinating, Fiona Apple, and reply "So's everything. But he didn't get it.", and generally the people that would make ignorant comments like that will not get it, but luckily I'm much too sleepy to waste my time explaining it to them. In short; pain is pain. It doesn't matter if you can see it on a scan like a broken bone, or not. If your brain is triggered into a pain reaction, you will experience the sensation of physical pain. I would argue that it can be worse if there is no sign of physical damage, as this generally means a significantly slower and more difficult issue to treat. Not to mention it is extremely invalidating and frustrating for the patient.
My mental health is quite unpredictable, although I am getting a little better at understanding it, which can help. However, my physical conditions go through stages of 'flare' (not the fun, jazz-hands kind, unfortunately), and 'remission'. Right now I'm in a pretty decent remission phase, and can work a little for myself. When I am in a flare-up, I am completely incapacitated by pain, exhausted to the bone, and tackling a lot of other really odd, depressing, and annoying symptoms which make it impossible to work. I won't list them, because yawn, but you can google if you so choose.
Despite all of this, I, and many others like me, do not qualify for disability assistance. So WTF does that tell us chronically ill folk (or Spoonies, as some call themselves)? It tells us that we are not sick enough to warrant assistance, but we are not well enough to contribute meaningfully to society. We are left floundering in no-mans land. We exist in limbo, and many of us carry a deep weight of shame because of this. As our illnesses are invisible we are often presumed lazy, or that we lack motivation. Personally, nothing could be further from the truth, and in fact, it would've made my life a lot easier if that were the case! I didn't want to spend my life nursing illness after illness. And then illnesses that resulted from previous illnesses! How fucking boring. I had big dreams. I fought tooth and nail not to give in to my shitty body, until it finally completely collapsed on me, forcing me to grieve the person I had always imagined I would become. Goodbye Lady Gaga/Ricki Lake-hybrid aspirations! You will be missed. Nothing, legitimately nothing, in my life looks how I had envisioned it. That was a beyond hard transition, but many an existential crisis later and I have finally admitted defeat. I am slowly learning to embrace the cards I've been dealt and do my best with what I got (look at me, Mrs. Silver-fucking-lining over here!). I still swear a lot though, because… FUCK ME IT'S A MOTHER FUCKING BAG OF DICKS SOMETIMES!
I have no idea how my Spoonie sisters and brothers survive. I really don't. The only way I get by is because my father passed away relatively recently and oh boy! Lucky me!, I have some inheritance to slowly whittle away on my medical bills. Whoopee… Yes, I am scared for my future. Everyday. I just have to hope that one day I'll be in remission long enough to be able to work a gentle, low stress job, that won't be physically or emotionally demanding, and that it somehow pays a fuck tonne of money, while offering flexible hours, so I may rest as much as needed in order to return each day without depleting my energy stores! Simple! *shit…* Anyone got a winning lottery ticket they want to hand my way? I won't perform sexual favours, but I could be persuaded to flash my left breast? That's the good one!
So, not only was my Anorexic-brain convincing me that I was failing at being skinny, because 1. I was still breathing (and that's what being 'successful' at anorexia will look like. Death.), and 2. Because I wasn't "that skinny"; but I was also actively being complimented on how great I looked. Each compliment like a confirmation that my slow death was a positive and that this, weight loss, was the prime purpose of my vapid existence.
I was lucky. I had bigger dreams, and was convinced my destiny *cough cough* was to sing to the world! So, when anorexia started to steal my voice because I had become too physically weak to breathe properly (yeah, apparently that's a thing!), I decided if I was going to live, I may as well channel my obsession into something useful. After all, a large reason I was starving myself to begin with was to emulate the artists I'd admired for so long. What was the use in looking the part, if I could no longer access the talent? Slowly I began the tediously long process of healing. It was uncomfortable, scary, painful, life-saving, and by far the best decision I've ever made.
As I was working through my anorexia recovery, I was diagnosed with cancer. This brought with it a lot of guilt that perhaps I was to blame somehow. That I had treated my body so toxically, that it had rebelled with disease. These days I don't take that kind of shit on, but I was young, scared and searching for an answer more than the randomness of life.
I went into recovery from anorexia at 20-years-old, and was diagnosed with a dangerous spinal tumour at 21 (OMG woe is me! What a whiney bitch!). Again, I was met with comments on how well I looked. Let me say, I know most of these comments are well meaning, but they are invalidating and undermining of the suffering of the sick person, and therein lies their damage. Before I was diagnosed I was in agony. I would not just cry myself to sleep, but scream myself to sleep in pain. My back felt like it was broken (I guess technically it was), but the doctors didn't find anything for 5-months, so just assumed it was severe muscle spasm that wasn't releasing. I kept working as a fitness instructor until one day my back actually made a cracking sound and I doubled over in pain, almost passing out from the intensity. Later I was informed that it was likely that small pieces of bone were now breaking away from my spine as the tumour grew. Vomit. I now know I can work through anything… but I mostly choose not to! At night my mum was on-call to bring me ice packs and keep my Panadol levels topped up, but it wasn't scraping the sides of my pain. When I finally received my diagnosis, they put me on that morphine good shit! Thank you baby Jesus!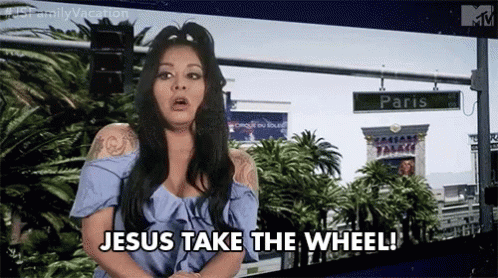 I was in terrible pain. So much so, that despite chewing down enough opiates to kill a baby elephant, I was still in significant pain. Alas! I was high as a mother-fucking kite, so it wasn't all bad. I was tired, doped out, and flying high on synthetic heroin (mmm…yummy), so considering I had just been diagnosed with a life-threatening illness, I looked pretty damn good! Additionally, the kind of chemo I received had very limited side effects. I didn't lose my hair, or turn green from nausea. I didn't need steroids, so I didn't bloat. I lost a bit of weight, coz cancer, but also because I read that being vegan aided natural healing (in actual fact it majorly triggered my eating disorder so…not so helpful in my case). Honestly, cancer looked good on me! My friend Sam* would say the same. She had a brain tumour, and together we agreed we'd never looked better. She's dead now. So, once again I ask, what does 'sick' look like?
If you've ever read anything I've produced before you will be aware that I developed an addiction to said opiates. It's been about two and a half years since I've tasted their sweet poison, but I still feel warm and fuzzy when I think (or write) about them. I grieve those pills like a lost love. Probably partly because their chemical make-up is physically very similar to that of the chemicals we produce when falling in love. That's right, it's chemical fricking love. That's some Frankenstein shit right there! I was a full blown, filthy junkie for that shit. Oh, I ain't playing either! I would have quite happily let it kill me. I'm talking, scraping the tiny granules off the floor of public bathrooms. Stealing from my absolute God-send of a mother, who was desperately trying to protect me from myself. Lying as a matter of course. Using while studying at university (I studied nutrition. Have a field day with that!). Falling to my knees and crying bloody murder when I got cut off, rather than weaned off, in rehab. I was well fucked. But hey, at least I looked fucking good doing it! Okay, I was a touch grey, constantly clammy, and completely dead behind the eyes. But other than that, I looked pretty fucking hot. I even filmed a music video during the midst of addiction, and it's still my favourite one to watch, because I think my body looks sick as fuck! But like, fully sick. Not sick sick. I see now I could have used a better adjective…
But see, I wasn't a street junkie. I never bought from strangers, or used illegal, street drugs. Like a bored, rich, housewife from Orange County, I abused prescription medication. My GP was my dealer. The same doctor who had seen me through my recovery from anorexia, cancer, and a myriad of mental health spirals. How shameful. How sad. That's addiction. You would sell your own foot for a fucking line, and be happy you still had another one to score again later. Let's be clear. My doctor is not on a pedestal for me. He made mistakes and missed many signs. However, I didn't make it easy for him to spot. There is no way in hell he would've prescribed me shit if I looked like an underpass junkie, and I knew that. If I went in to his office covered in scabs and all twitchy from the come down, do you think he would prescribe me anything? No way!
Sure, I was suicidally depressed, and spent the time in the waiting room pacing back and forth, twitching and randomly crying, but hey, at least I was there talking about it (yikes)! I regularly saw a psychologist and psychiatrist. I went to university. I was well dressed, and I looked realatively healthy and responsible. I was good at playing the role for those 8-minutes a week I was in his office. Yet, there I was, shoving oxy up my nose at 5am as I drove to the station to start a 10-hour day of treating patients and obsessively rationing out my gear for the rest of the day. As soon as I would get home I would knock myself out on sleeping pills (mostly just to stop the panic attacks and tears), before waking up and doing it all over again the next day. It's so strange to think about. It seems so far away from the person I think I am now. But that was only 3 years ago. I had been an impulsive kid, but never a 'naughty' one. Drugs had never interested me. I was the kid turning down the cigarettes and weed at high school parties, to the detriment of my popularity, because I had bigger goals and ambitions. Well, look at me now! [Cut from; getting handed the "most likely to succeed" award at the end of high school graduation party! To; racking a line in the Melbourne Central disabled bathroom stall, while my pharmaceutical text book peeks through my bag disapprovingly]. That's how they will show it in the Hollywood remake of my life. Dah. All this to say once again, you cannot tell from the outside, what is going on within.
I read something recently about 'usable hours'. Apparently the 'average' person has 10 usable hours in a day. These are hours where they can be active; go to work, partake in activities, or run errands. This, BLOWS. MY. MIND. You guys have 10-hours of this shit? Fuck me! The things you must have seen! Right now, with my fibro/chronic fatigue, I'm rocking about six usable hours and that suits me just fine. I can keep up with my television stories, write a bit of nonsense, and smash some cheese into my face. But two years ago I pushed my fragile body too far for it to keep up, and fell into the worst fibro flare I have had to date. I actually thought my organs were shutting down as I could see problems with each of my bodily systems. I was so sick I only had two useable hours a day. Two hours of wakeful, functional activity. That includes time to shower, dress and eat. It sounds mental right?
Like, what am I? A fucking koala? I mean, I may sleep 22 hours a day, be a drug addict (that eucalyptus is the real shit!), and riddled with chlamydia but wait… what was I arguing again?
With my two wakeful hours I would go to the doctor, and try to do some light exercise. What a life! It took me 6-months to slowly start building myself up, minute per minute, day by day. I legitimately had to increase my walking by one minute per day because anything else would have destroyed me and left me worse than I started. Wild. Nowadays I seem to have plateaued at the 6-hour mark, but I'm fine with it. I'll take what I can get. At least I'm not on koala time anymore… creepy little sex pests.
So what's the moral of this story? Mind your own business and believe people when they confide in you about their health struggles? Think twice before commenting on other peoples appearances because you never know what someone might be dealing with? Everyone is fighting a battle you know nothing about, so be kind? Meh, make of this what you will! In actuality, this was just a blatant opportunity for me to humble brag about how unbelievably attractive I am, despite the fact that I've been on the verge of death my whole life! And you know what? That's not a bad take home message either.
Thank you, and good night.
*Name has been changed.